let me go back to march when there were baseball sign ups. my friend summer and i were contacting all the dads in the neighborhood to see who was going to coach our winning team.
not one of them was.
but they sure wanted to know when we got a team together so they could have their kid join.
summer and i gave up and decided to coach it ourselves.
and yes, i have
NO KNOWLEGDE OF BASEBALL!
(but i was counting on me knowing more than most 6 year olds.)
it has been alot of fun. the kids are just the cutest things ever. the stories they tell while we are playing the outfield are HYSTERICAL! between hearing stories about dogs barfing inthe tv room to seeing an adorable pair of hello kitty socks, i cant think of a better way to spend 2 nights a week!
so 10 games later, we are undefeated* and just finishing up our rained out games (we also had SNOW and hurricane force winds to deal with this year too). i wanted something cute for our sweet team, but i wasnt going to spend a ton.
i had some left over white fabric from my princess leia halloween costume, so i made little bags that i zig zagged with red thread. i wanted it to have a baseball look to the bags.
i got a few bags of peanuts in their shell (think of the song '...buy me some peanuts and cracker jacks...').
i filled snack sized ziplock bags with peanuts.
i punched out some circles and drew some red stitching on them (well, on the lone girl on our team, i had put pink stitching) and attached them with string.
the back of the tag says 'it has been a BALL having you on our team this year. summer and beth anne'.
so freaking corney.
but really really cute too.
*we are coaching 6 year olds in the rookie league. they dont keep score and because of that, we are undefeated! and yes, when we wear our shirts around and announce we had just come from a game and we won, EVERYONE thinks we are supermoms! we like that.
here is a photo of me and nate in the outfield. it was the only photo i could find without other kids in it.
dont i look sporty?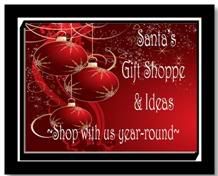 im linking to the shabby chic cottage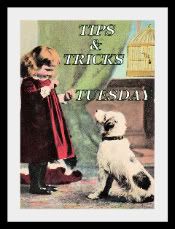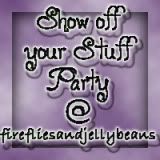 im also linking to remodelaholics anonymous