i love these little...frames? i guess you can call them that. my ex-workout buddy (we still both work out-sadly, just not together at 5.30am anymore)
heather
got this idea and helped me out getting the supplies.
if you know heather you know she-
1. has wayyyy too much energy and never sleeps. how?
2. is the most creative person you and i have ever met.
3. has the BEST stories about her kids...especially her daughter seneca.
4. knows everyone. seriously. i bet half of you have clicked on the link above to her blog already and realize that you know her. the other half of you have been to her blog because you were blog stalking a friends blog. no lie-that is just how her life is!
anyways, these are major easy. and even if they didn't have the cutest kids' photos on them, i would still love them! i'm sure you could put one photo on each but then i would have to pick a favorite kid.
some days that is easy to do. (not today. there haven't been any fights yet.)
they are just pieces of wood...about 2" thick. i'm certain you could do any size but mine are 5.5"x5.5" and 7.5"x7.5". i think heather even cut them all by herself. i just slapped some black paint on them, distressed them a bit and sealed them. then i ran to home depot for some knobs. or maybe heather picked them out for me. which ever happen, the 'chooser' had great taste! i just glue dotted the photos on in case i want to change them out. but let's be real now-it won't happen.
i just wanted to share a crafty friend with you. and let me know how you know heather.
(and yes, my kids don't like the conversation hearts but my neighbor kids do. that will be empty by valentine's day!)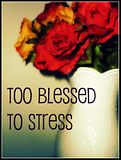 im linking to
the diy club
and brown paper packages