my kids very first baby sitter here was saundra. the kids love when she comes over because she will really get down and play with them. saundra isnt very girly and it is perfect for 2 boys!
but, it seems that after you finish going thru grades k-12, they expect you to go to 'college'. and for some reason, saundra choose a college that isnt within walking distance of my home.
well, even though she is trying to ruin my life, i thought that id make her a going away to college/happy birthday gift (they happen a day apart). im just too nice sometimes.
i decided to make some pot holders, and used my favorite styled one as a pattern. but to make sure saundra used it, i made it from green bay packers fabric! i asked the fabric lady what to put in themiddle and she got me some white stuff that i cant remember the name of anymore. it looks like felt. but way more expensive.
there were 2 kids of green bay fabric, so i got a .25 yard of each. it is now 'saundra fabric' and i will have to come up with more ideas to use it for.
i was going to use yellow bias tape around the edges, but i got the wrong gold color and it looked aweful! after much searching, i used white because i was going nuts looking for the gold color.
it was a pretty simple craft, although sewing the fabric and 2 layers of the white stuff (one for the main pot holder part, one for the handle-just to be safe) was tricky.
then i decided to make another potholder-since i have the fabric and because she has 2 hands.
this one was even easier. i cut out a rectangle and sewed it together. then i started at the edge and kept maing smaller and smaller rectangles. then edged it out in bias tape.
so there you go-two easy and very cool pot holders!
i guess i should have checked with her mom to see if she can cook...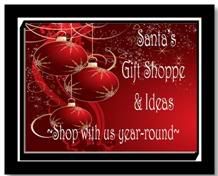 Add caption