i never liked pasta salads.
if i had pasta growing up, it was always hot, usually with
gravy
. (
'if
' i had pasta! LOL! like we didnt have it for dinner 3+ times a week!)
or clam sauce because we were at the beach house and someone had caught clams that morning.
or sometimes crabs with gravy.
i digress...
i finally found a pasta salad that i adore. i think it has to do with the artichoke hearts.
because really, marinated artichoke hearts are a gift from the veggie gods.
(so this first photo is of lynns arm (next door beach house neighbor), me, aaron and my pop. we are eating crabs and spaghatti. that station wagon in the background is ours. i learned to drive on that car. the 2nd photo is of the pasta salad)
1 LB pasta (rigatoni works best)
3 lg. tomatoes
½ cup chopped green onions
1 cucumber, pared and diced
1, 6oz jar of marinated artichoke hearts
½ cup grated parmesan cheese
balsamic dressing
½ cup olive oil
3 T of balsamic vinegar
1 t fresh parsley
½ t basil
1 clove of garlic
pinch of salt and pepper
prepare pasta. in large bowl combine tomatoes, green onions, cucumbers, artichoke hearts and parmesan cheese. mix balsamic dressing together in a seperate jar. pour over tomatoes and other veggies. let sit for 15 mins then add pasta. i usually let sit for a few hours before serving.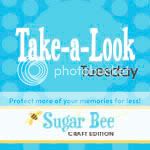 im linking to women who do it all