DO NOT...
...wrap plastic eggs in fuzzy yard. i know it sounds really cool, but it ends up looking like a cat threw up.
...wrap plastic eggs in twine and spray paint. even if it is blue ocean breeze. what worked well for christmas
balls
, doesnt really look all that great as easter eggs.
get some cool sparkley eggs from the dollar tree, start hot gueing them to a styrofoam ball and realize that you need more. then forget about the project for a week (maybe 2) and finally go back to the dollar tree for more and...SURPRISE! they are sold out! no stores have them!
then you are stuck just throwing them into a jar (after ripping them off of the ball because you dont want to waste the ball) because they are sparkley and pretty and all.
just warning you now...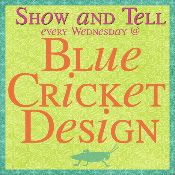 i also linked up with
someday crafts
and
the shabby chic cottage
and
tea rose home
and its so
very cheri